There's a new kind of winged creature fluttering about the fields at Little Piney.  With the wildflowers starting to bloom, the butterflies have arrived. These three were still long enough to photograph.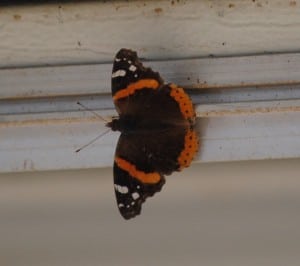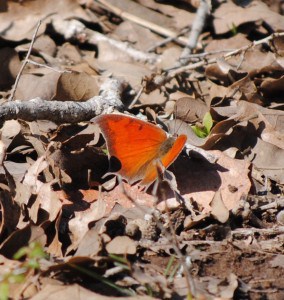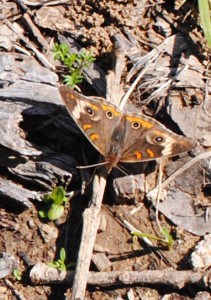 Seeing all the activity, I was inspired to order wildflower seeds for the pastures to encourage more butterfly and bee activity.  Native American Seed in Junction, Texas, www.seedsource.com has a wonderful selection of mixes and individual wildflower seeds.  They were recommended as a reliable source for fresh, top quality native plant seeds by Robert Trudeau of Texas Parks and Wildlife's Bastrop office.  They just arrived UPS as I was typing.  That's a one day turnaround!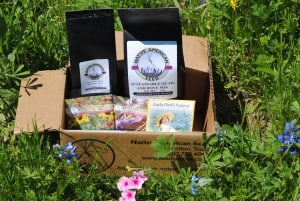 Little Piney is primarily a wildlife habitat, so we are also planting new trees and bushes that produce berries for the birds. Last weekend, with the help of our 5 year old granddaughter, Athena, and my dear friend, Lisa, I planted 2 wax myrtles, a rusty black haw viburnum, a fragrant sumac, and a possumhaw in the front field, and 2 rough leaf dogwoods by the lake.  With this week's rain they look happy and healthy.  Athena loved helping out and now considers herself a tree planting expert.  If you want to be entertained as you work, invite a 5 year old to help!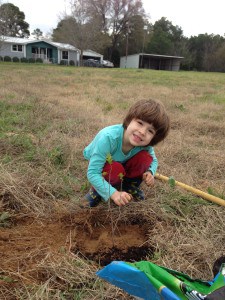 If you're wondering about planting new trees without a watering hose handy, so was I.  After researching, I purchased watering rings called "Ooze Tubes"  from Home Depot.  You fill the rings with water, place around the tree, and add a nozzle for drip irrigation.  I bought a wagon to haul them back and forth to fill at the faucet.  They are supposed to water a tree for up to two weeks.  I'll let you know how well they work at Little Piney as I try them out.