Early Spring
We're having an early spring!  As thrilled as I am to see the Bluebonnets, I am sad that winter is over.  Here are seven things I love about winter in Bastrop TX.
Cedar Waxwings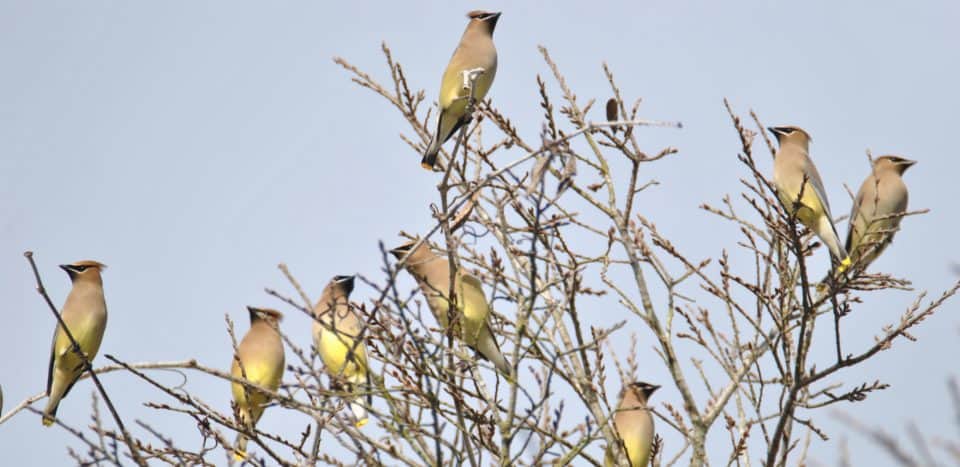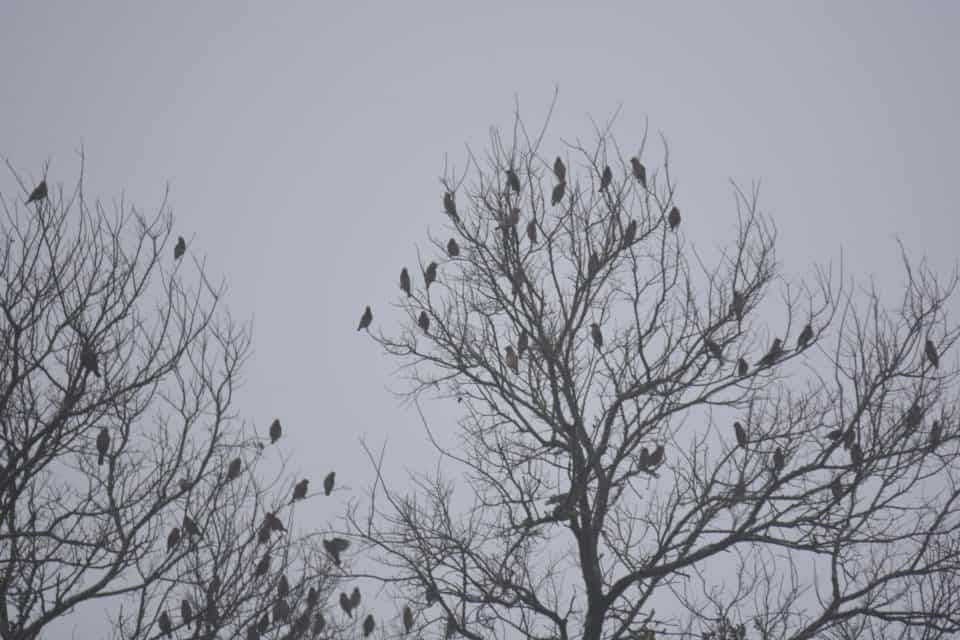 These stunning birds drop like a cloud into the bare trees preening and chattering.  They make striking silhouettes with their perky topknots, and if the suns hits them just right they glow sunrise colors of peach and yellow.
Ice on the Pond
One winter morning our Dragonfly Pond was frozen.  After the windy night,  its surface was swirled like buttercream frosting, reeds poking through the ice like toothpicks, morning sun a dazzling reflection.
Sparrows
---
---
---
These little brown birds with beautiful, distinguishing marks on their faces and breasts migrate North for the summer.  This year they didn't begin to return until late November.
The Northern Flicker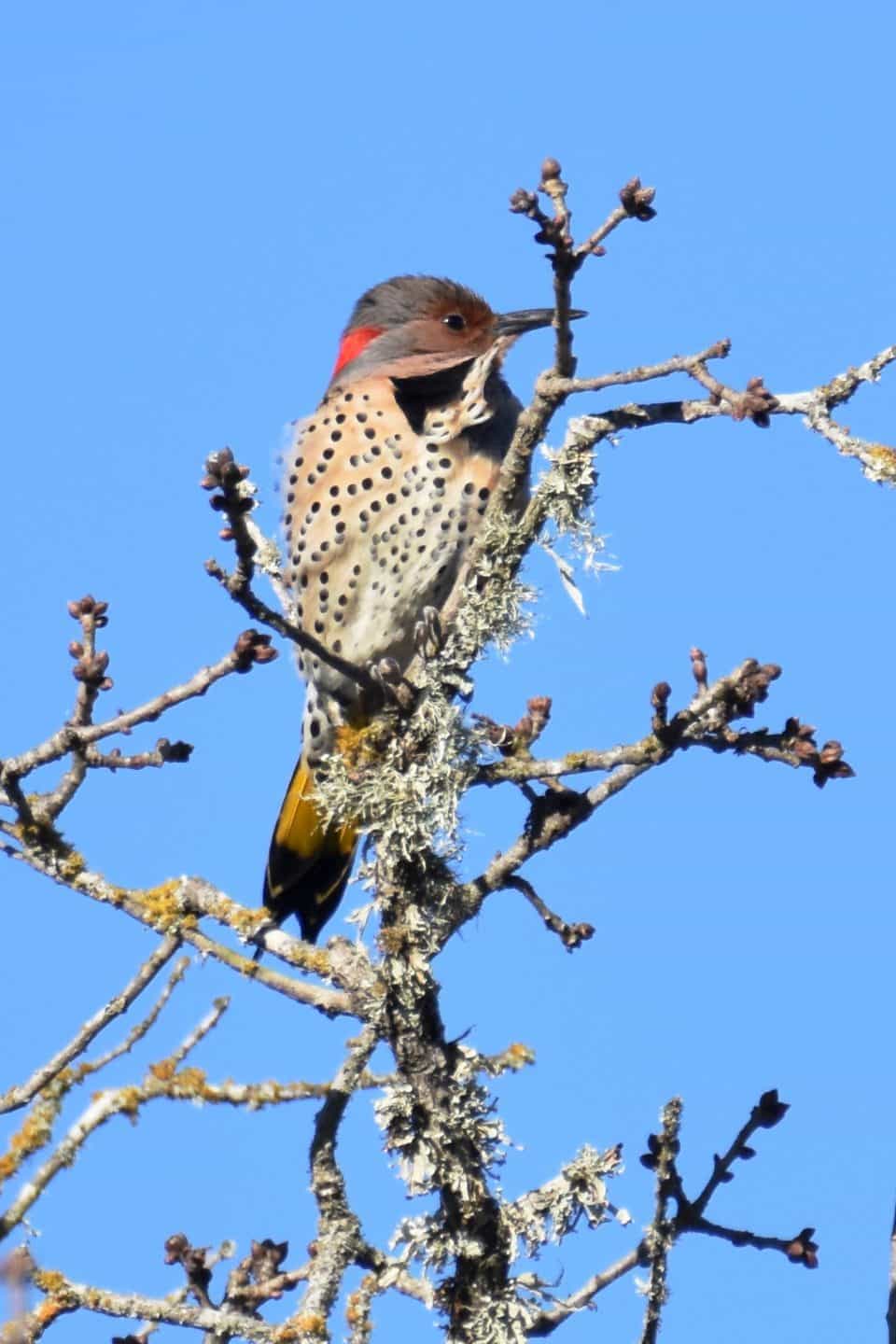 I can't get enough of this gorgeous bird!  This was the first year I had regular sightings of the Northern Flicker, and I was always thrilled to see him.
Frosty Fields
---
---
Little Piney is lovely dressed in gray and white.
Bare Branches
I love the stark lines of bare winter branches, and the fact that the birds can't hide!
Ducks
Ducks love our lake at Little Piney. Early in the morning, I try to slip up close enough to see who's there and take a picture without disturbing them.
This is the last post about winter as we head into Spring, our third Spring at Little Piney.  In the next few months we will complete another round of planting trees and wildflowers for the birds.
Coming up:  Plowing a field and planting sunflowers!