Time flies by like a bird, and while I have rough drafts of exactly 5 blog posts in my files, I haven't published a post since September. For this Little Piney update from Bastrop, Texas I'm covering some of the birding highlights of the past 5 months.
American Kestrel
One of our most beautiful birds, the American Kestrel, is the smallest member of the falcon family. This Kestrel resided with us for a couple of months, perching above the front field on electric wires and tall pines. I was happy to see him for awhile, then noticed that the Eastern Bluebirds were keeping a distance. Here he sits atop a nest box having just eaten an insect. A few weeks ago he suddenly moved on.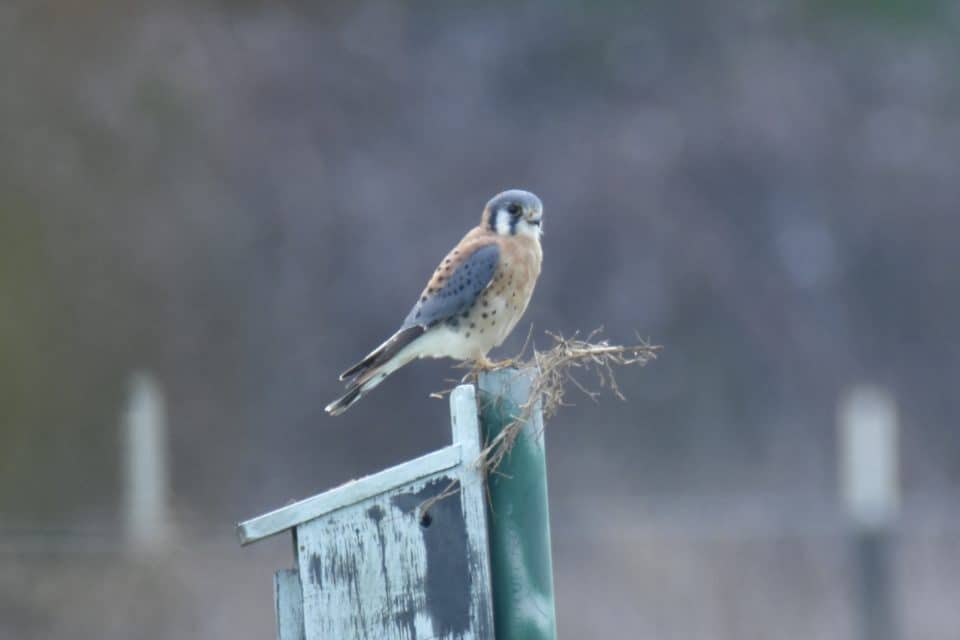 Red-shouldered Hawk
I was surprised our resident Red-Shouldered Hawk accepted the Kestrel's presence without a territorial fight. There is almost always a Red-shouldered Hawk within sight or hearing.
Other Birds of Prey at Little Piney
Young Bald Eagle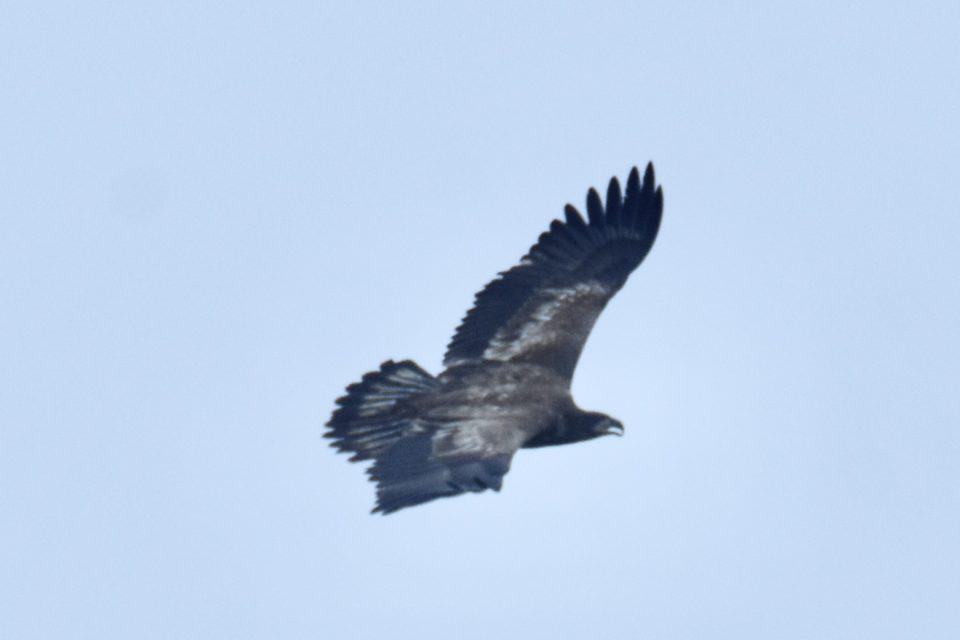 This juvenile Bald Eagle was an exciting fly-over.
Osprey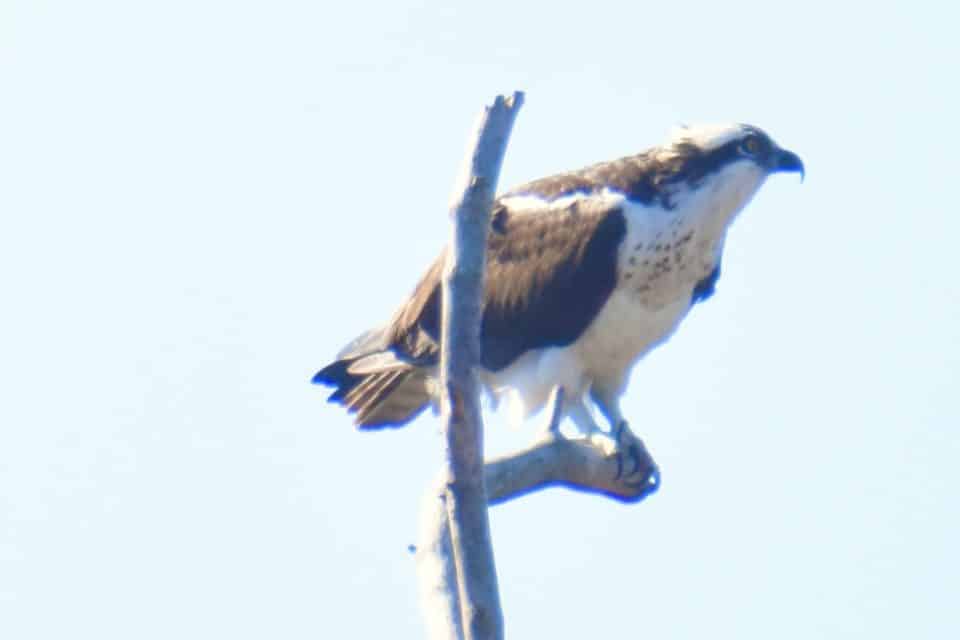 The Osprey is a regular fisher at the lake.
Eastern Bluebird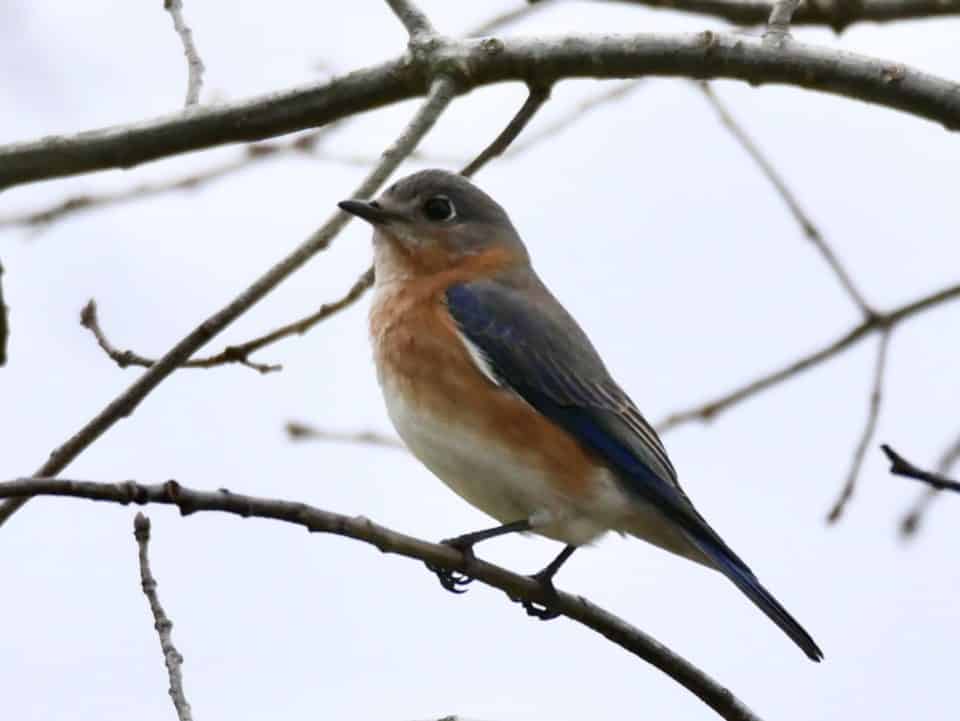 The Eastern Bluebirds returned after the Kestrel moved on, and are beginning their nesting behaviors.
Great Egrets
A beautiful pair of Great Egrets have taken up residence at the lake. We are guessing that they will be nesting nearby.
Sparrows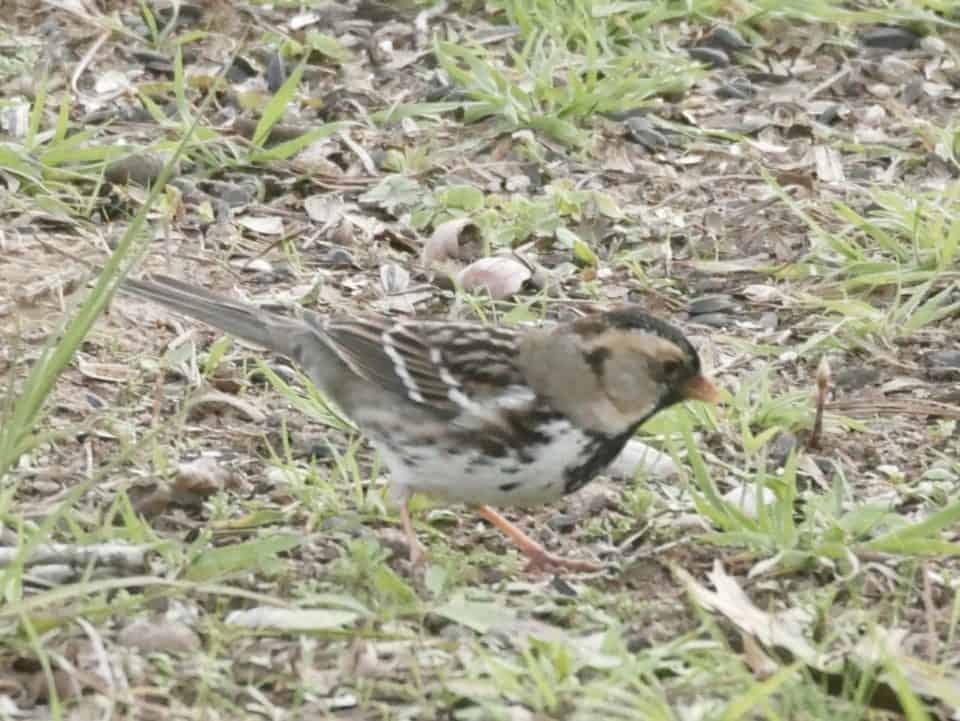 A single Harris's Sparrow has been appearing under the feeders for the last two days along with three White-throated Sparrows and a handful of Chipping Sparrows. I was especially happy to see the Harris's Sparrow. We haven't had one at Little Piney in several years. This winter has been the lightest winter ever for Sparrows. The Lincoln's and Swamp Sparrow photos were taken a another location in Bastrop near the Colorado River.
Great Horned Owl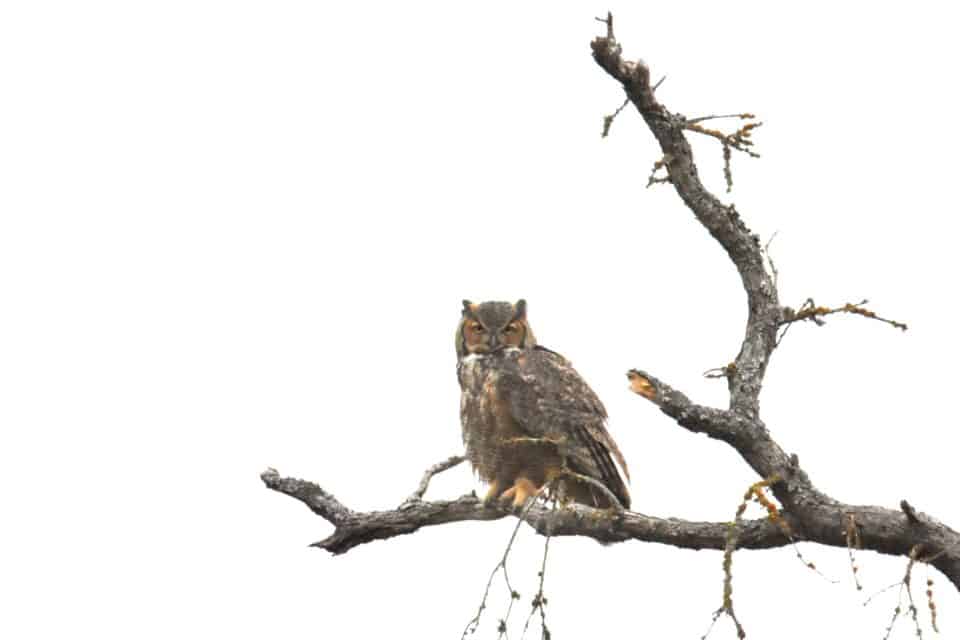 This Great-horned Owl was the last bird we spotted on Christmas Bird Count, January 1.
A Couple of Paintings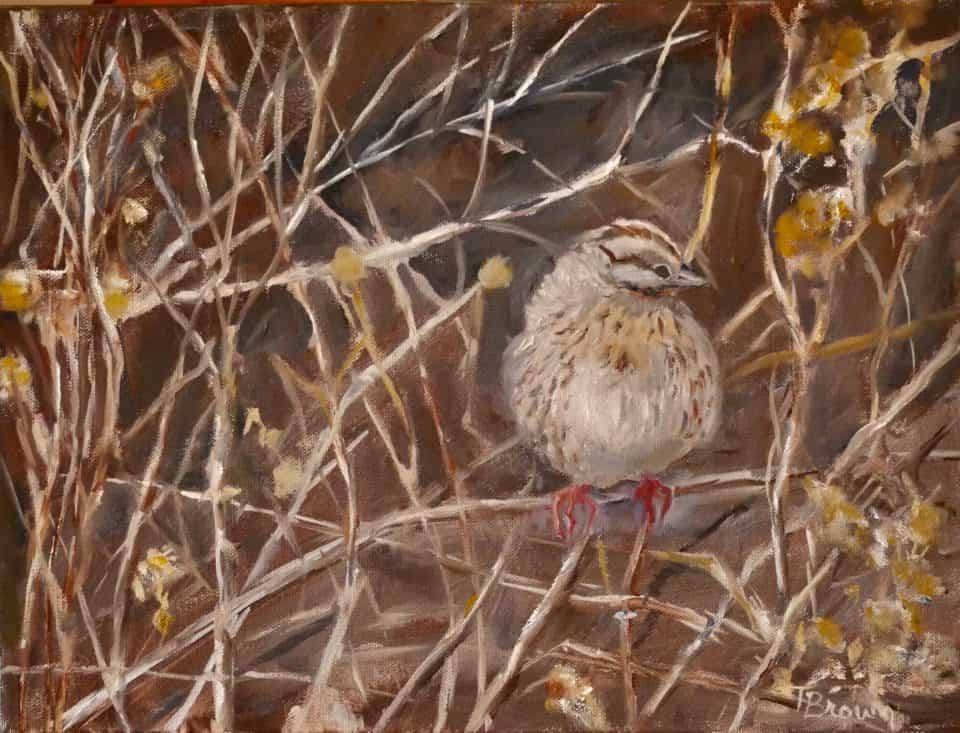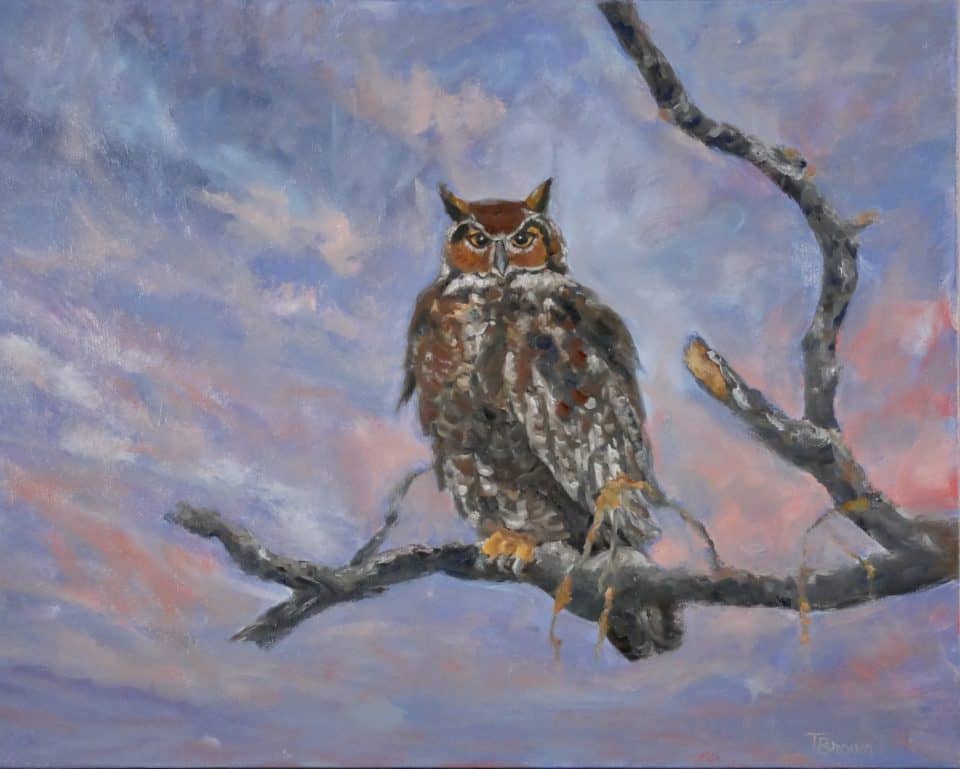 Other News
Other things are happening at little Piney–some tree problems, fire risk updates, and a small remodel. Five unfinished blogs will tell those stories. More to come….