Leucistic Northern Cardinal
I saw a light-colored bird drop down into the woodpile in brush behind the Hummingbird garden–one I couldn't immediately identify.  I thought it might be a female Cardinal but it was unmistakably gray and white, not a hint of creamy buff.  Maybe a pale Pyrrhuloxia?
When the the shy bird ventured out toward the feeder, a bright red male dove at it in the grass, a behavior usually reserved for the feeder wars.  The strange bird was clearly not welcome.  I could now see the black facial marks similar to a male cardinal, the streaked feathers of a female, and the white breast of a leucistic variation.  After comparing my photos with information online, I found that this bird most resembles David Sibley's description and painting of a  female non-phaeomelanic Northern Cardinal, a partially leucistic bird which lacks the chestnut/buff-colored pigment phaeomelanin.  The black facial markings on a female may be more prominent when the buffy color is missing.  Whatever her scientific identity, she is a beautiful and very rare creature, and I am glad I got to see her.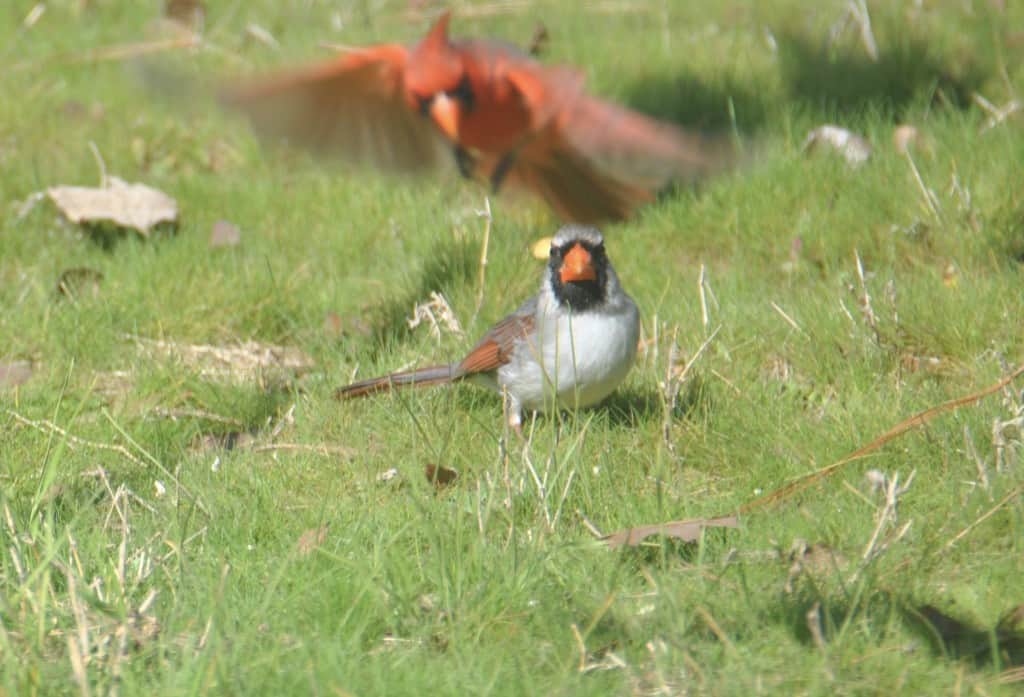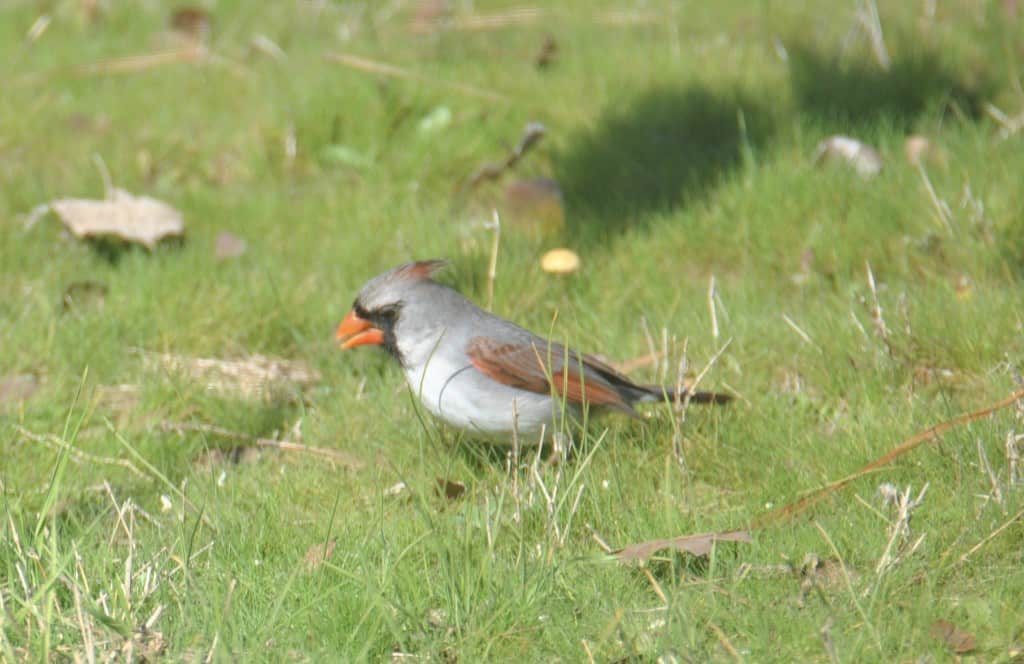 If you would like to see more interesting cardinal color variations including pink and yellow check out http://www.rrbo.org/in-the-field/notable-birds/odd-plumages-2/ and http://biology.eku.edu/kos/yellow_NOCA.htm.
Cedar Waxwings
Cedar Waxwings descend in a cloud of squeaky chatter and motion.  This group happened to perch in a large elm just above me with the full afternoon sun adding a glow to their creamy breasts.  They are among my favorite winter Texans.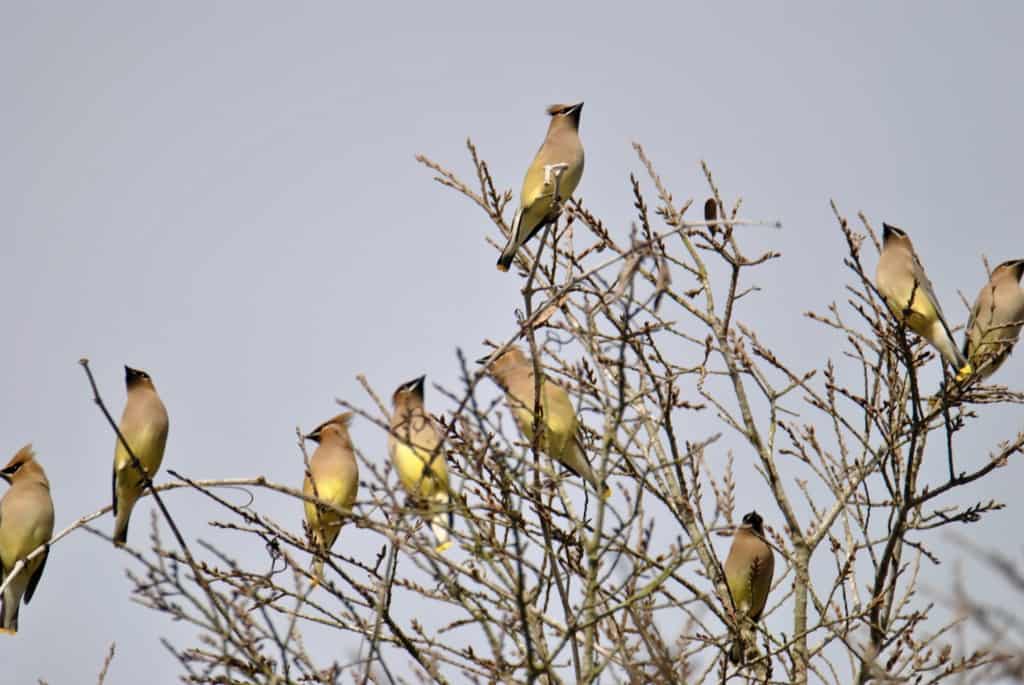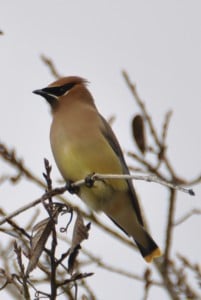 Three New Birds for Little Piney
Three new species have dropped in this month already!  A Harris's Sparrow, a Hermit Thrush, and several  Vesper Sparrows.  All three beautiful birds with dramatic brown and white markings.  That brings my species list for Little Piney up to 72.