We did something controversial–we traveled to Costa Rica last week in the middle of an escalating pandemic. This trip was scheduled in 2019 for fall of 2020, cancelled, and rescheduled for January. We had long conversations about cancelling but the window to do that passed, and suddenly the trip was on. I have to say, it was one of the best vacations of my life. Often, we felt like the only tourists in Costa Rica. We were among just a few other residents at the places we visited, and they were Costa Ricans or European. At birding hotspots, we had private guides and were mostly alone on the trails. This trip for birding and nature in Costa Rica 2021 was a very special experience.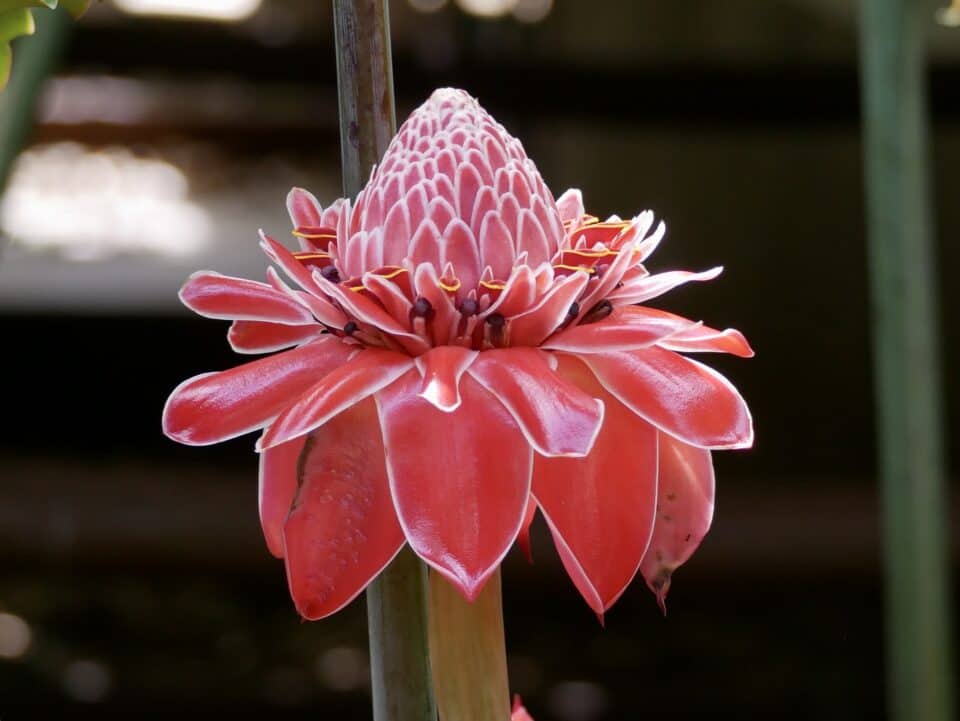 Easy Travel
Our trip was arranged by Costa Rica Expeditions, and they took care of everything–even scheduling our Covid test when the US suddenly required a negative test dated 3 days before our return. Once upon a time, we planned our trips from beginning to end including transportation and every overnight stay, but not anymore. With an excellent team looking out for us, the trip was practically stress-free. Our driver and guide delivered us to each resort and returned us to the airport. The three locations we visited were tailored to our interests, and we had English-speaking expert birding guides at birding hotspots almost daily.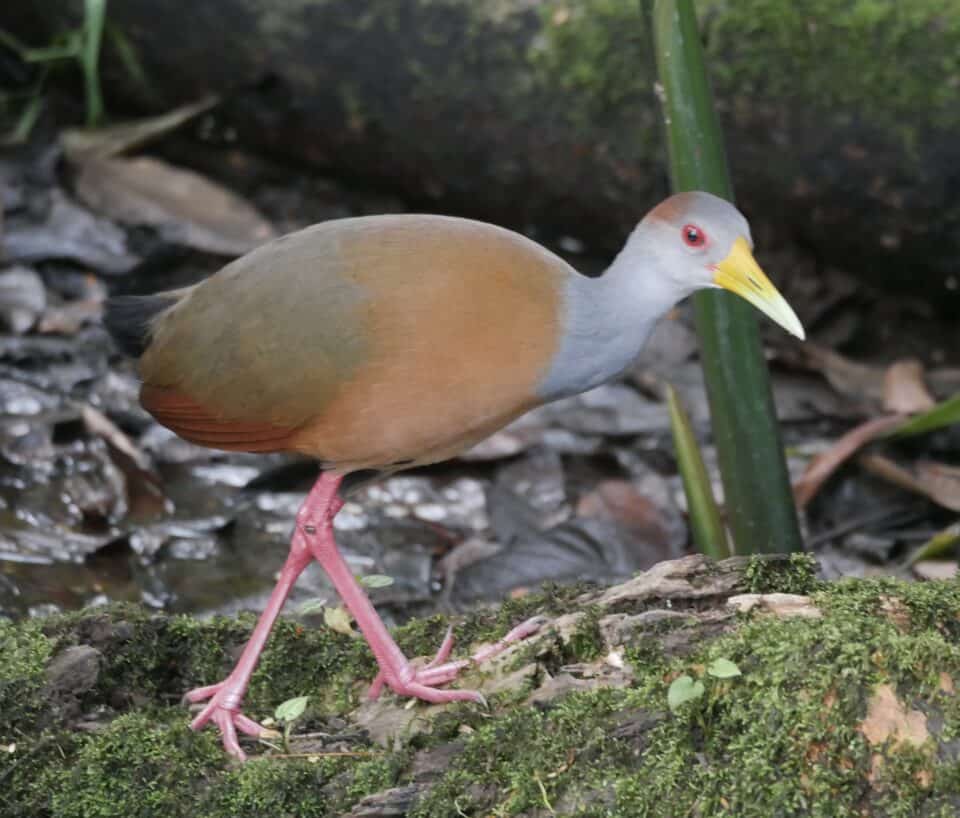 Covid precautions were thorough, including the spraying of our bags and bottom of our shoes, and mandatory mask-wearing and hand-washing everywhere. Restaurants were all open air, and the handful of diners well-distanced.
I feel incredibly blessed to have experienced Costa Rica in this quiet time; on the other hand, I hope for the many people who depend on income from tourism that travel will soon pick up again.
Birding at Rancho Naturalista, Costa Rica
Rancho Naturalista is almost magical. A balcony offers the vista of large valley ringed by mountains. The light dances across the valley highlighting one field or slope then another. In the morning clouds sit low like misty platforms and in the evening hang high reflection the sunset.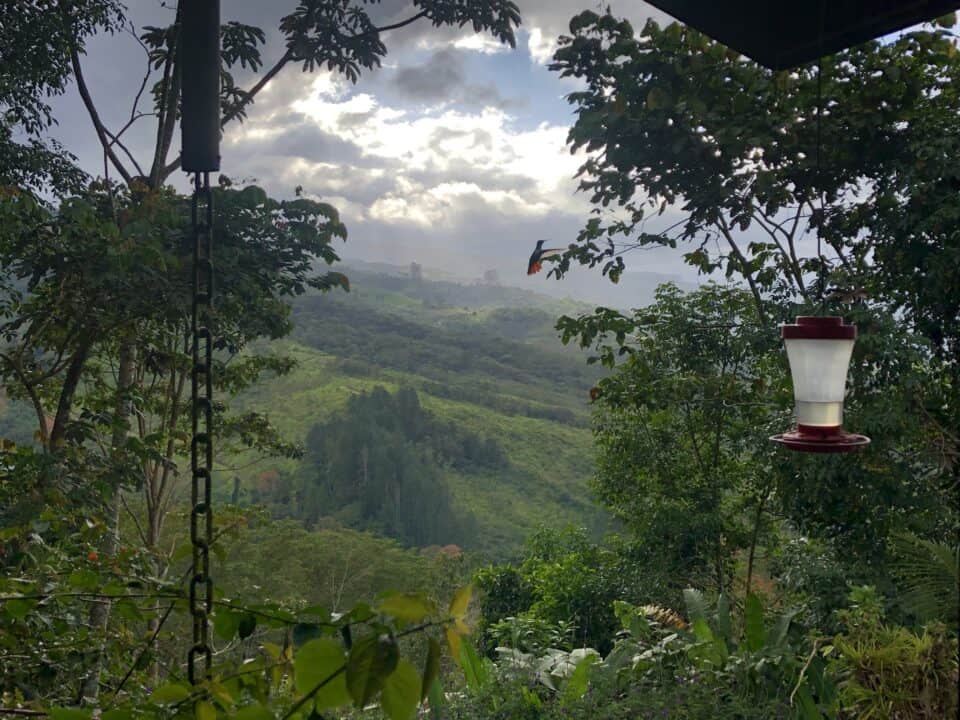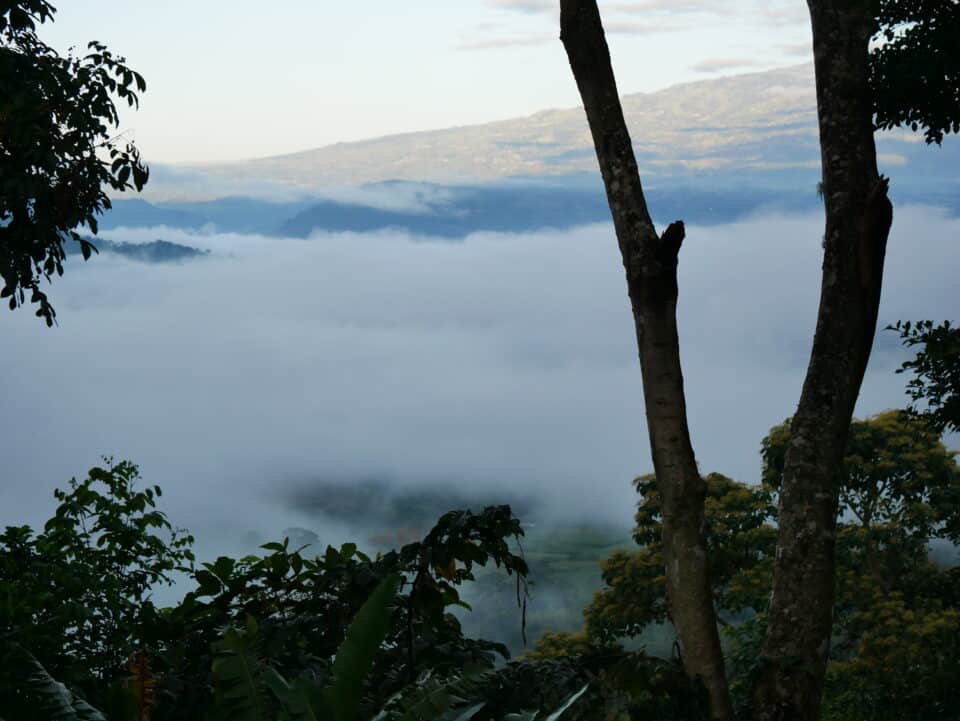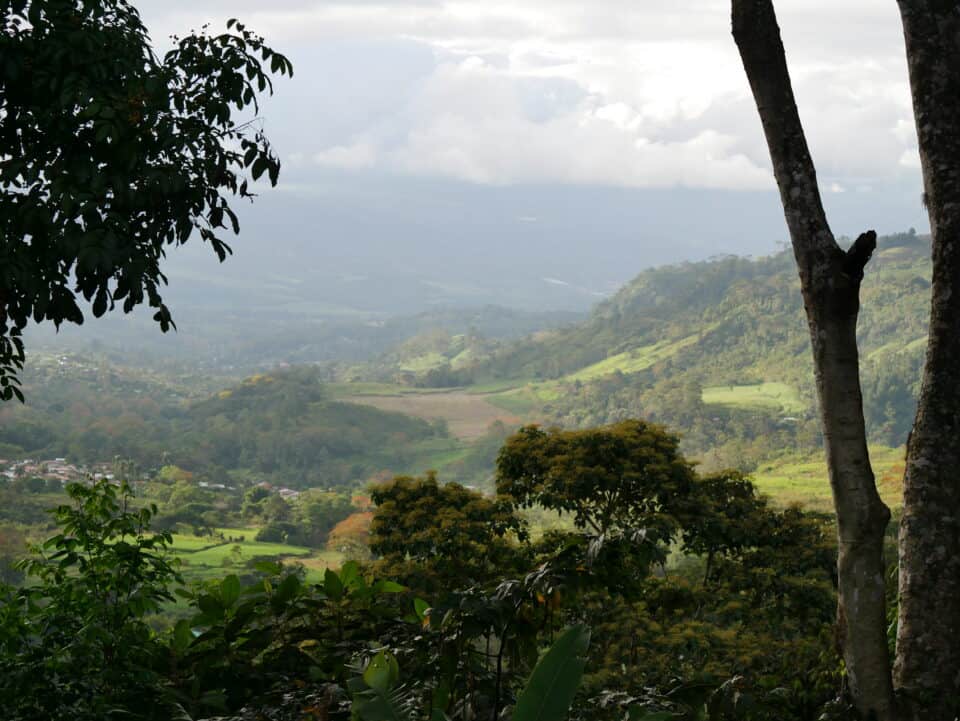 The Garden Below
Just below the balcony is a small garden with lots of cover and feeders high and low for all kinds of birds. Food is provided for a variety of birds, and some four-legged creatures.
Hummingbirds at Ranch Naturalista
The balcony itself absolutely swarms with Hummingbirds. The Hummingbirds shimmer and dart and fight and buzz right by your head. You feel the air disturbed by their tiny wings and hear the buzzing, clicking, whirring, and chipping that accompanies all the activity. It's hard to know where to look. Guides, Mercedes and Harry are often right there, naming the species, and directing our attention to a new arrival in the garden. Calm and focused with quiet spirits, they are ever patient and generous with their knowledge. Rancho Naturalista is the number one hotspot in for birding in Costa Rica with over 450 species of birds identified.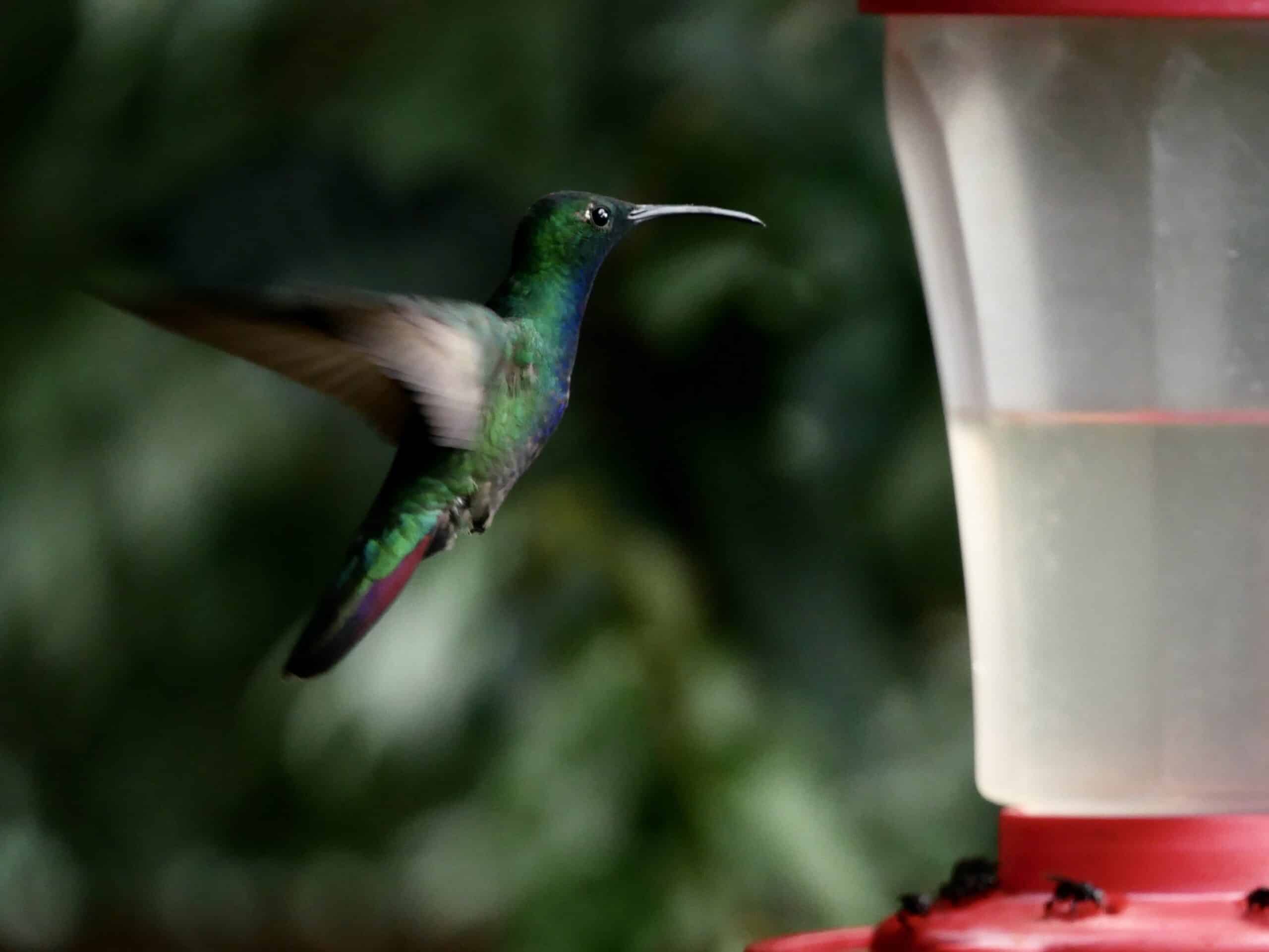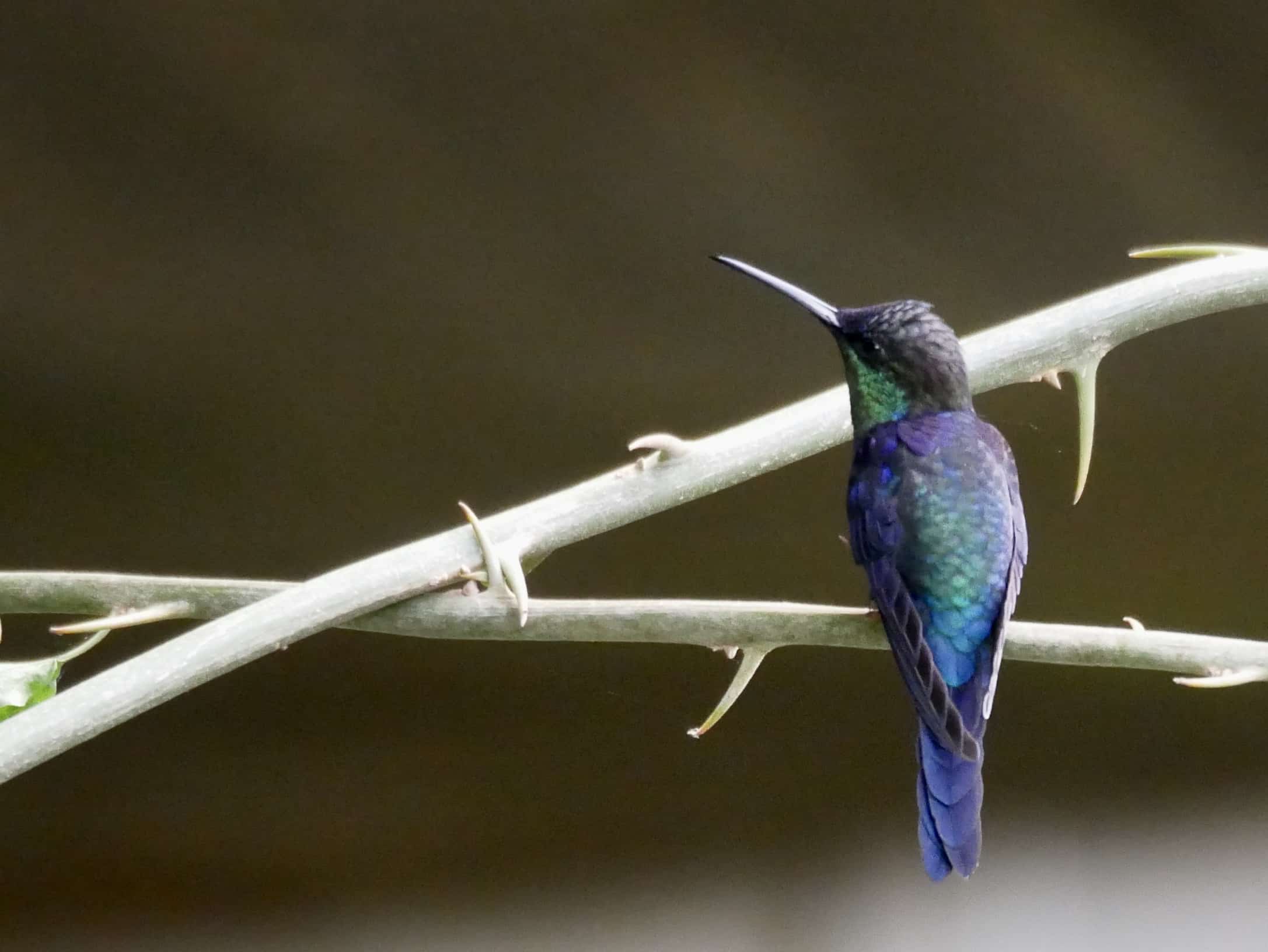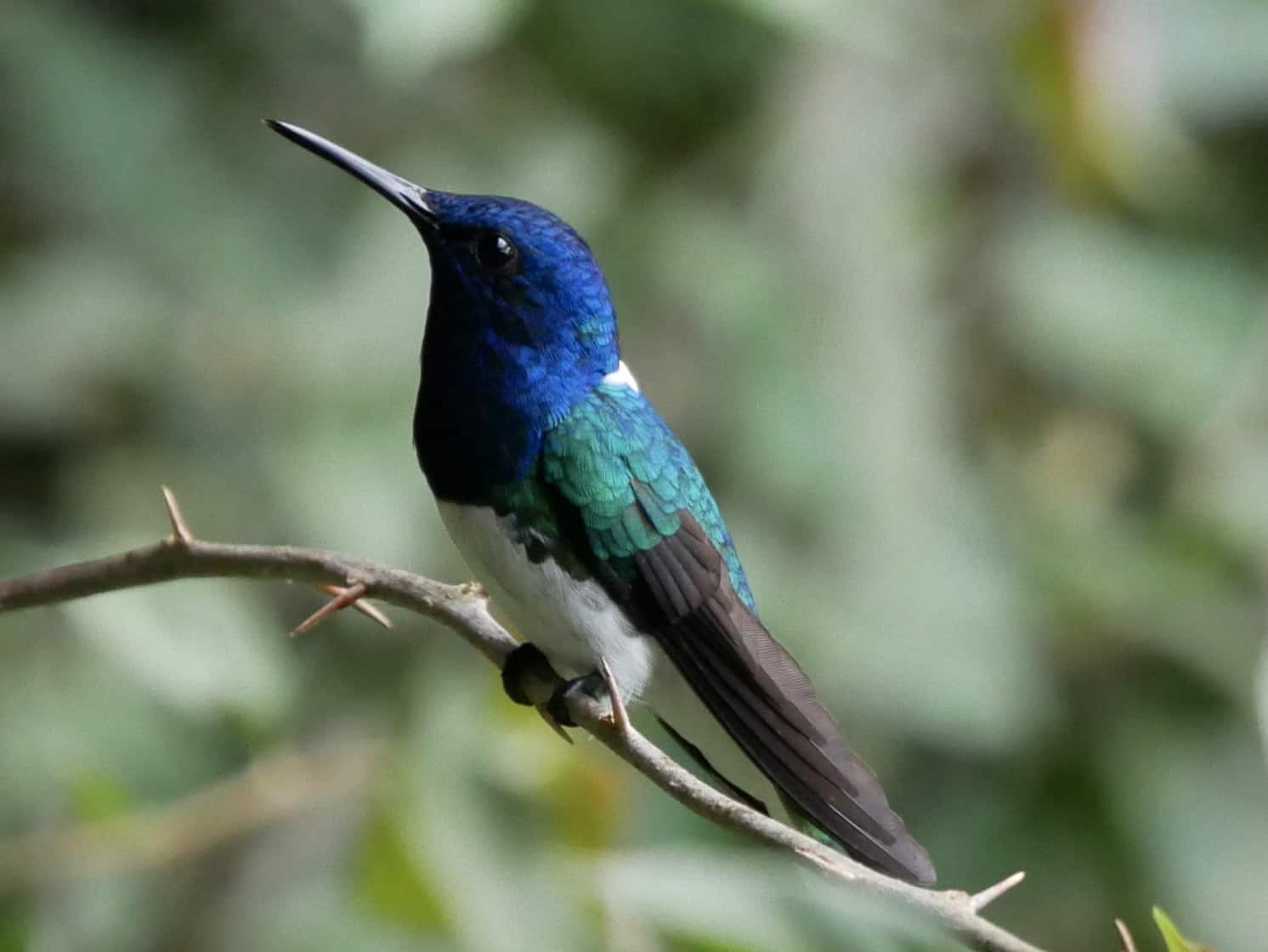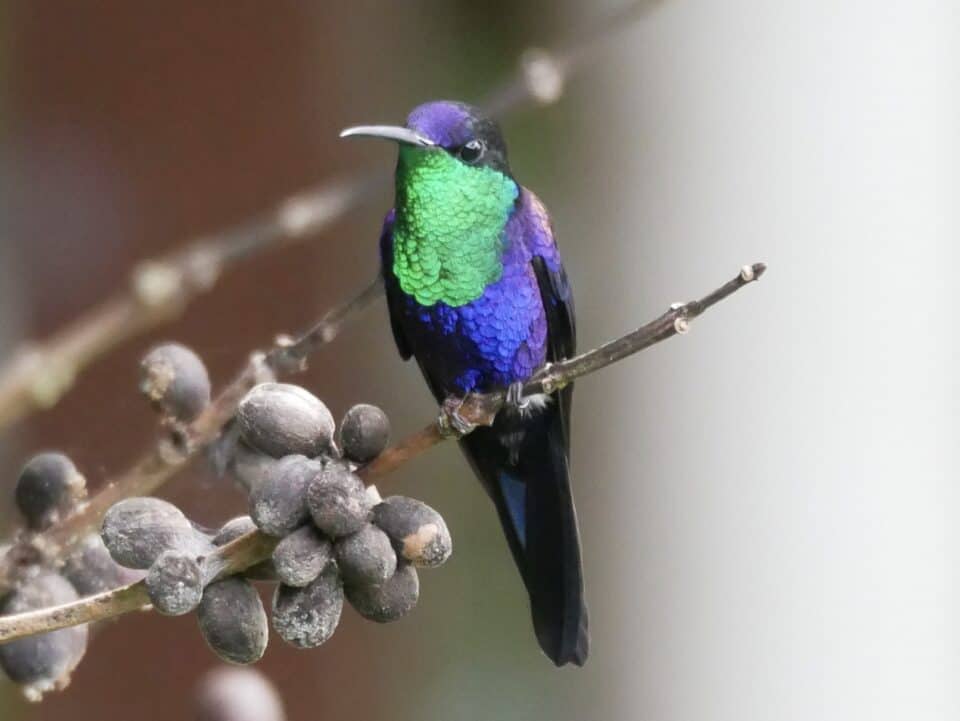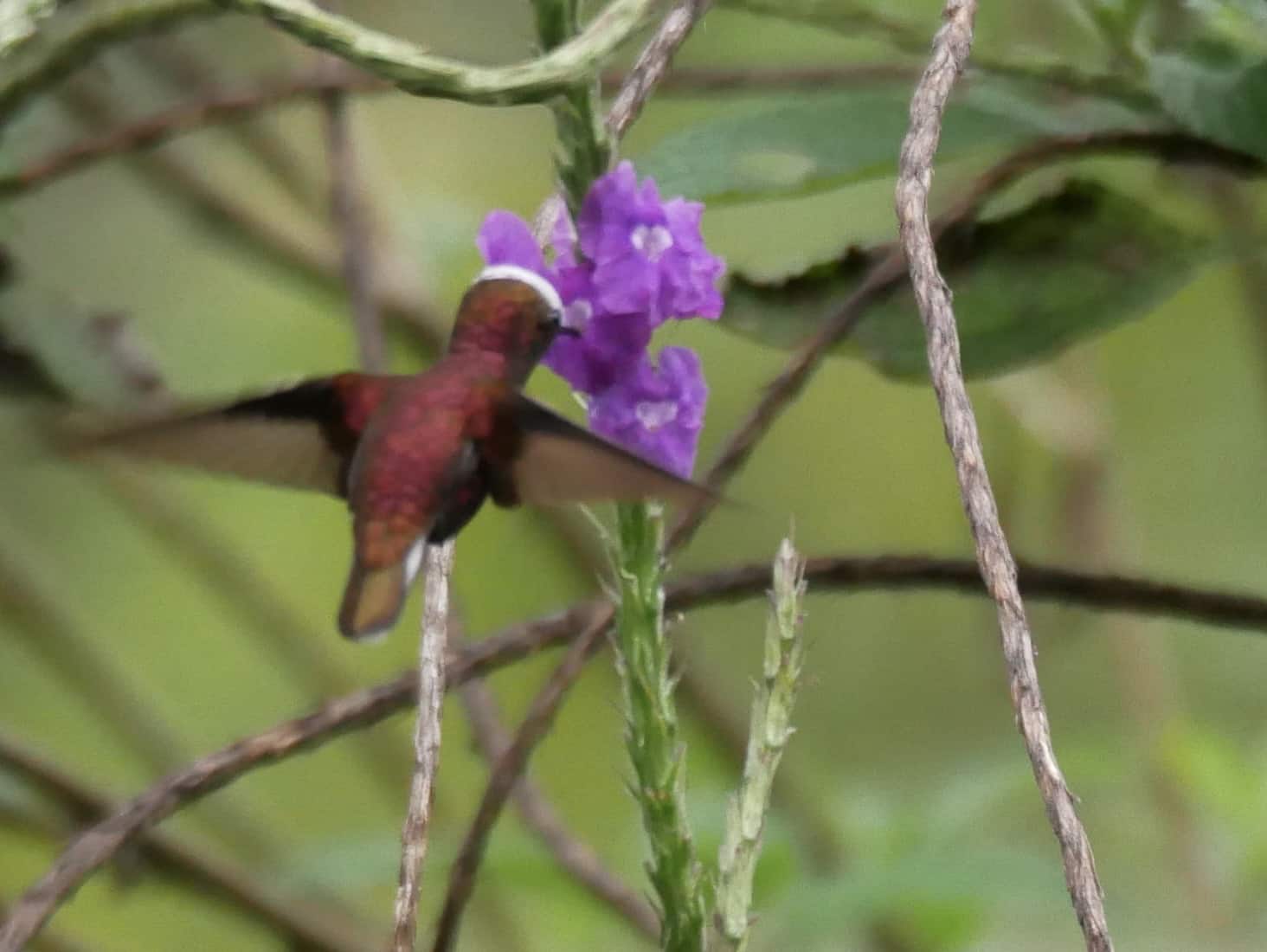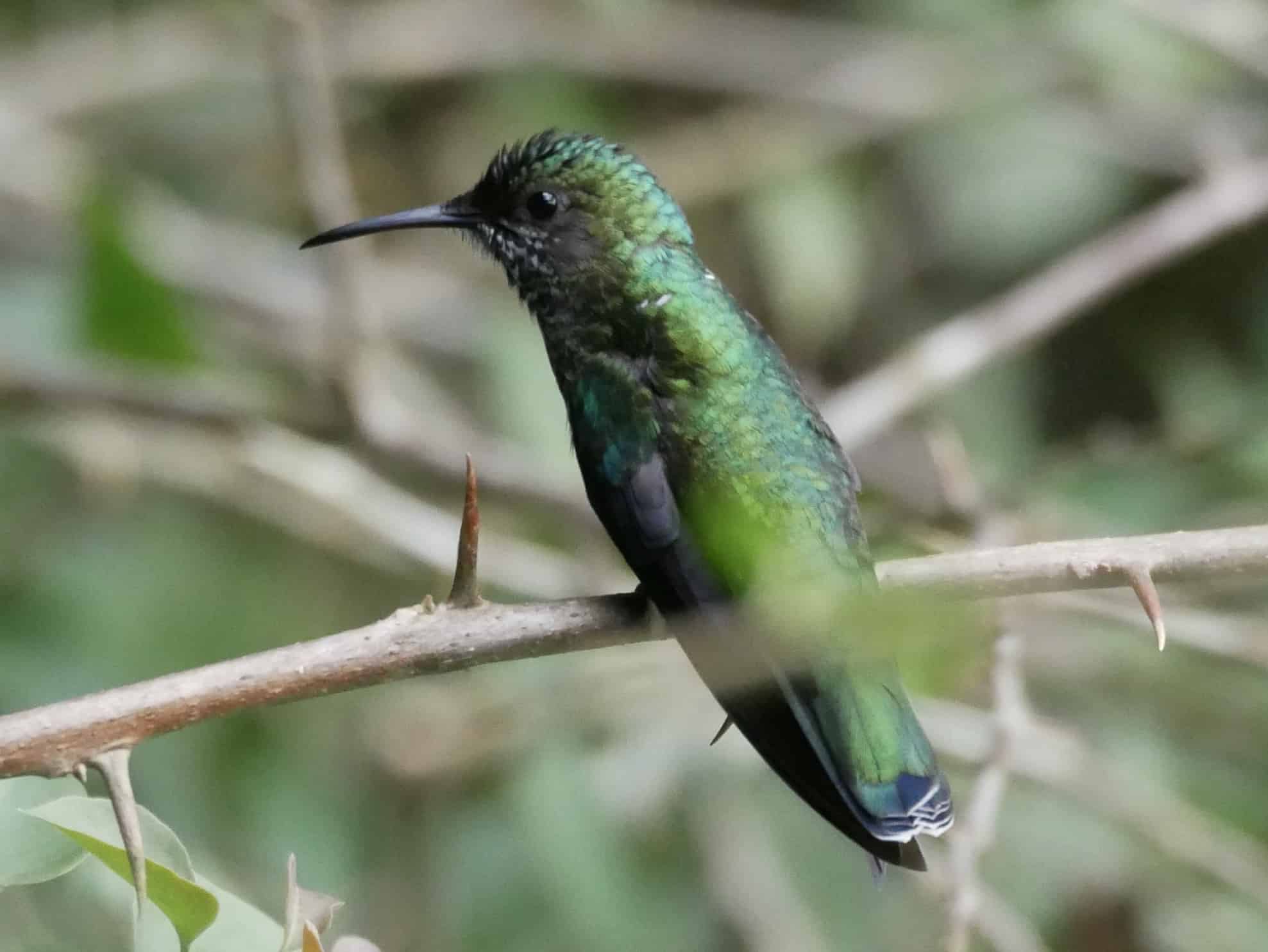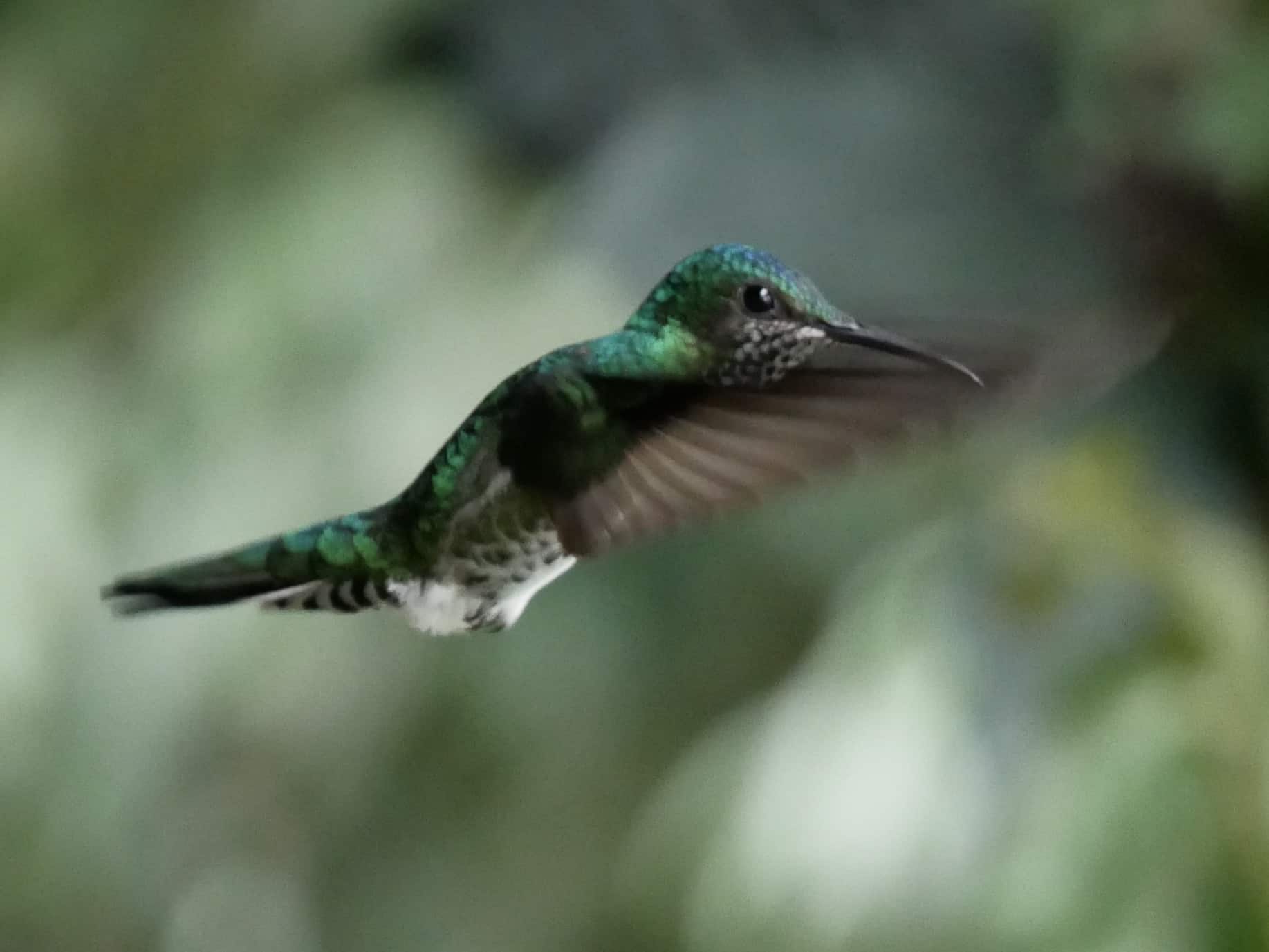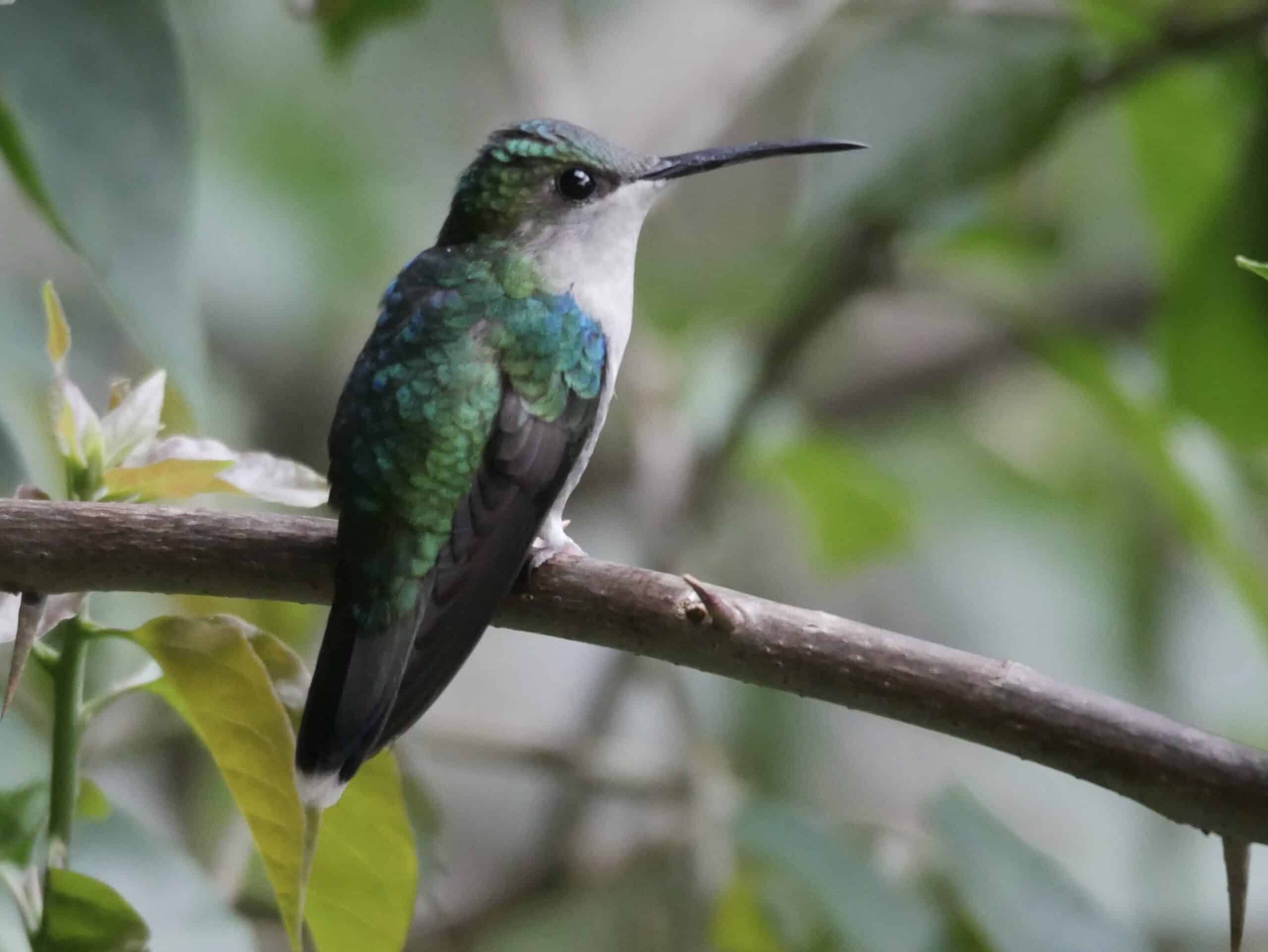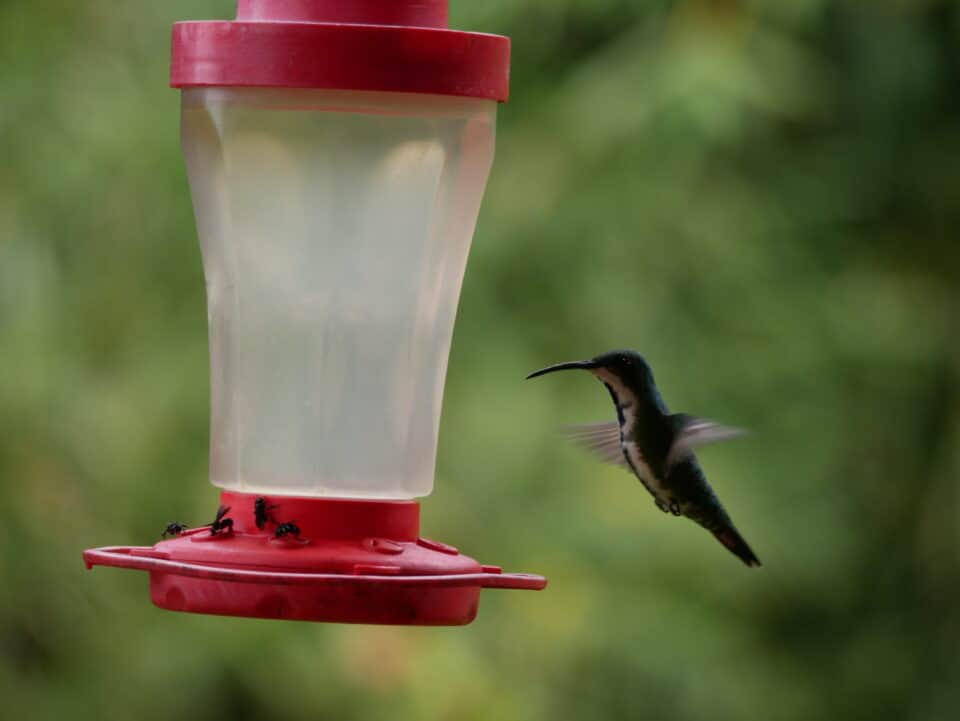 Tortuguero, Costa Rica
The only way to get to Tortuguero is by river boat or plane. The locals have fought to keep it that way for many reasons—historical, political, and environmental. For us the hour and a half river journey was a magical transition into a place surrounded by water, where the birding is done mostly by boat on the river and canals. As we left the launching spot on a low flat bottom boat, we entered a corridor of towering trees and dense vegetation where cayman and crocodiles lounged on the banks, Herons and Egrets stood motionless in the shallows, and Kingfishers zipped by with their rattling calls. As we traveled the Tortuguero River which flows between Tortuguero National Park and a wildlife refuge, we saw Great Green Parrots, Toucans, and many more birds in the trees along banks.
That evening at Tortuga Lodge, we took a night hike in the rain forest where our guide shined his flashlight on poison dart frogs, spiders, and an owl, and we felt the soft brush of a bat fly between us.
Exploring Tortugeuro Birds and Nature
At daylight we began a full day exploring the many channels that finger into the protected land. There is no public access for hiking, as all the land is preserved for habitat and research with the exception of one hike up a steep slope. We saw Spider Monkeys, White-faced Cappuchins, Sloths and species of birds high and low. Our guide grew up in the village during the days when an American naturalist first brought conservation to the area to protect the endangered sea turtles. He showed us a lovely spot where he fishes with his children as he told stories of his childhood before conservation and tourism change the village forever.
We paused to watch these Bare-throated Tiger Herons for awhile. The young ones were practicing using their wings while the mother looked on. She rewarded them with some regurgitated fish.
More Wildlife–Iguanas and Monkeys
Iguanas are plentiful at Tortuga Lodge, on the ground and in the trees.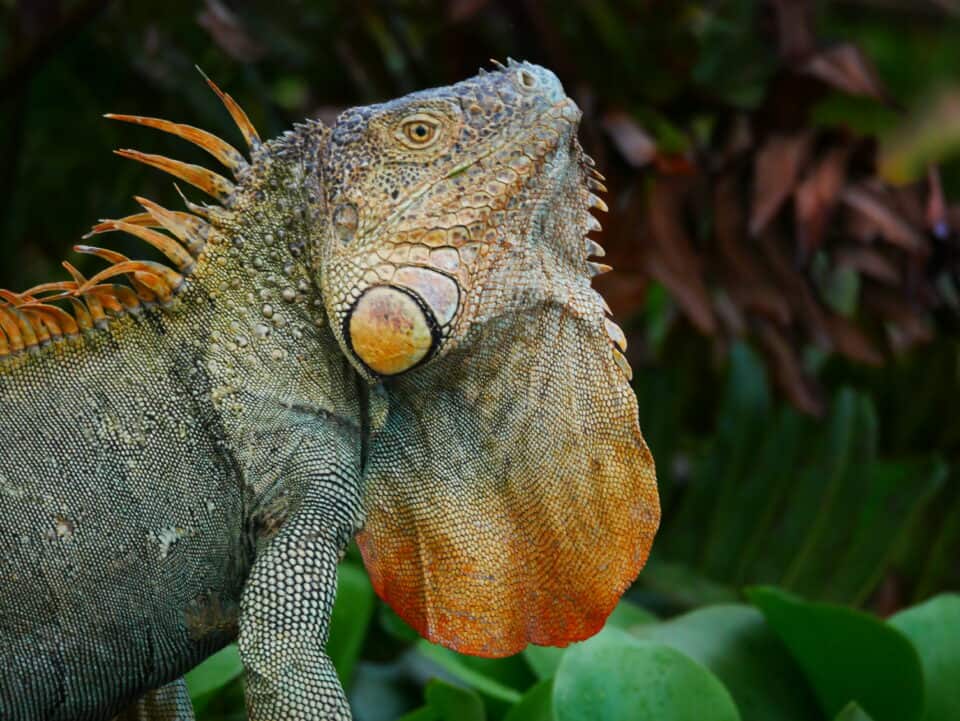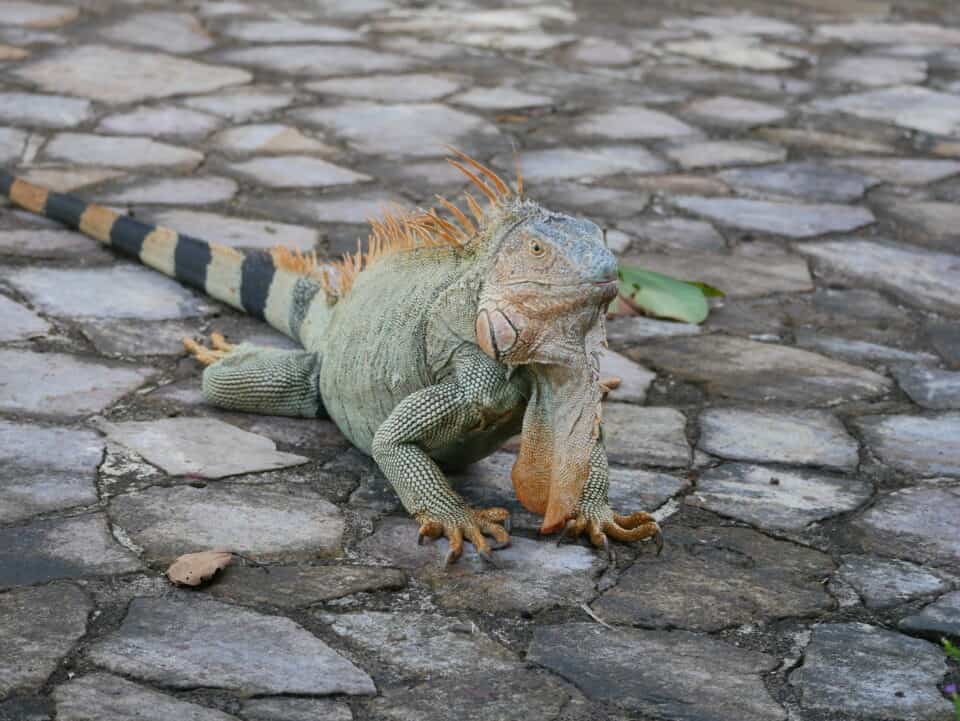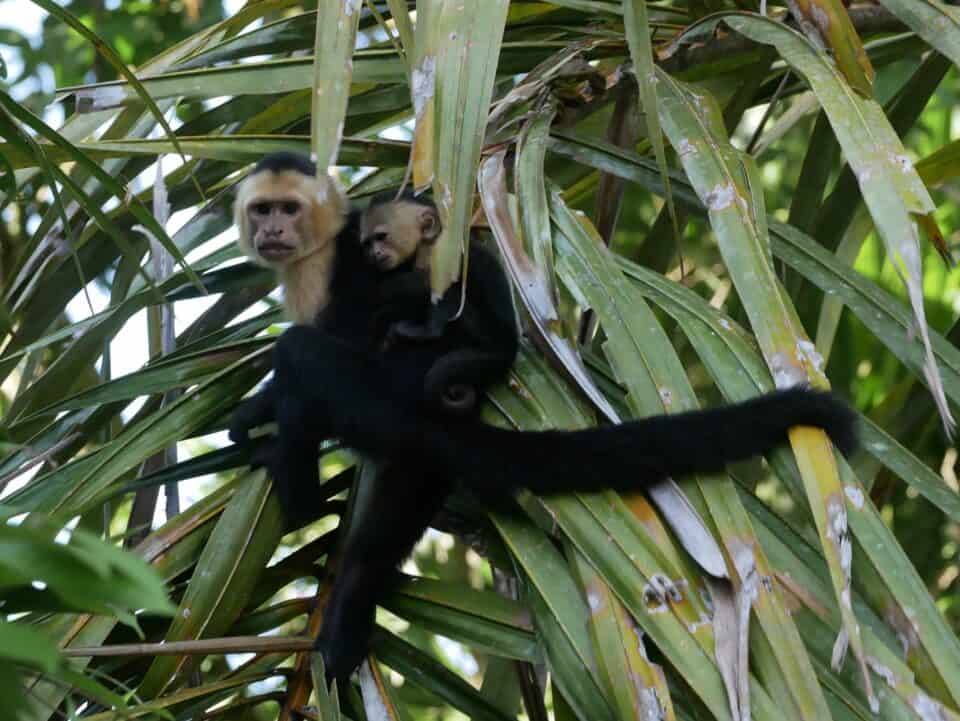 Sarapiqui
Our last stop was Sarapiqui, where we were at first the only visitors at the large and sprawling La Quinta Sarapiqui Lodge (no connection with the US hotel chain). Exploring the nature trails that wind throughout the 20 acre property, we found ourselves eye to eye with a family of toothy Caimans in a shallow pond. Other trails led to a rocky swimming spot on the rushing Sardinal River. a working farm, and a reforestation project. Most curved through a wild and weedy garden full of birds on the way to the many empty rooms. Our room overlooked the river with a tree-top open porch. Howler monkeys were my raucous morning alarm to slip out and see the birds. at dawn.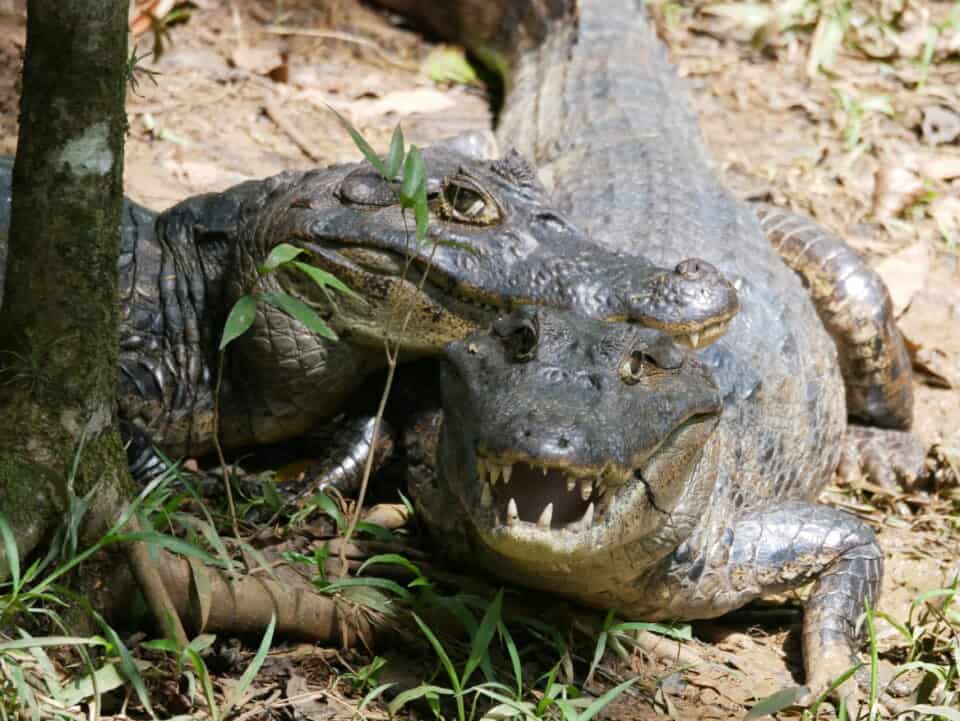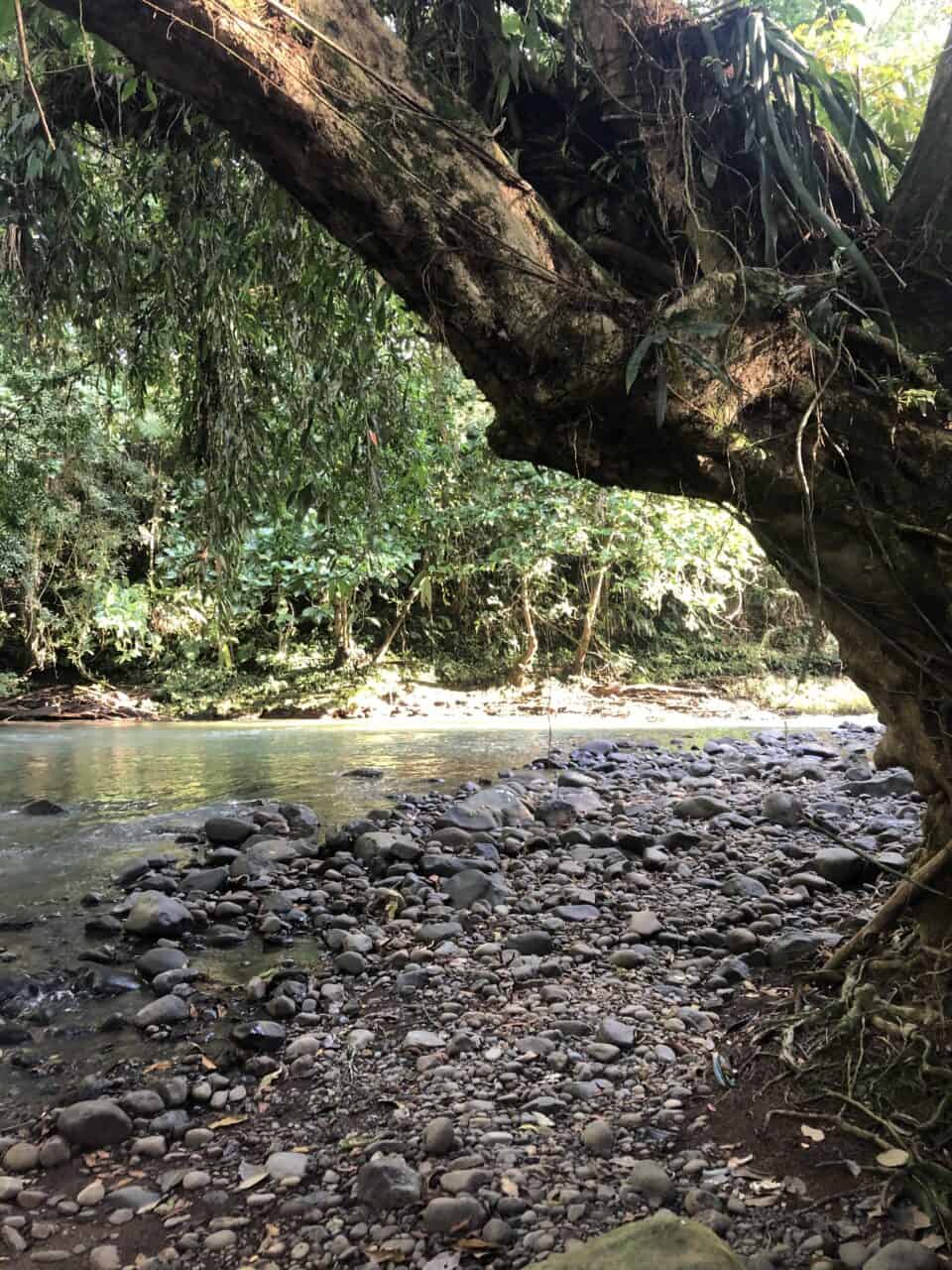 Birding Hotspots in Sarapiqui, Costa Rica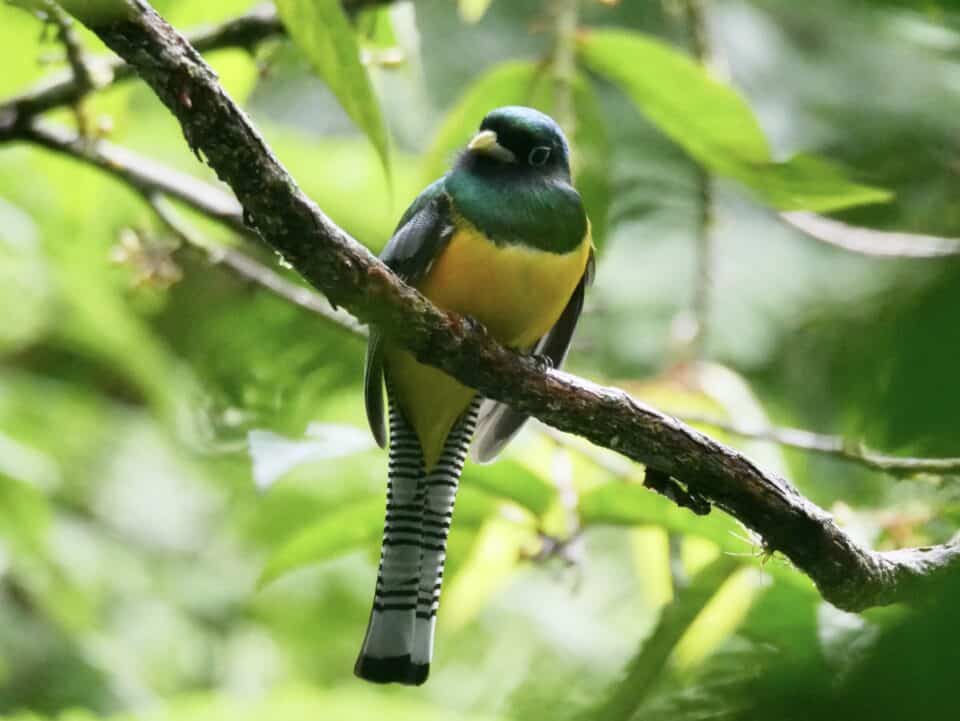 We visited two research facilities, La Selva and Tirimbina Rain Forest Center, where expert birding guides helped us spot birds and wildlife..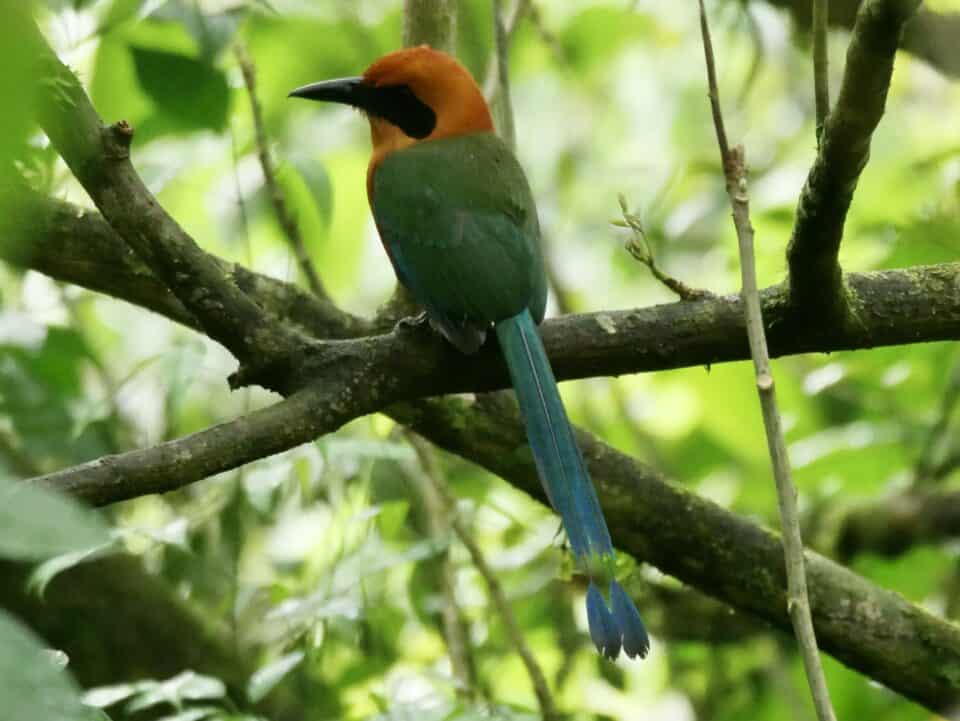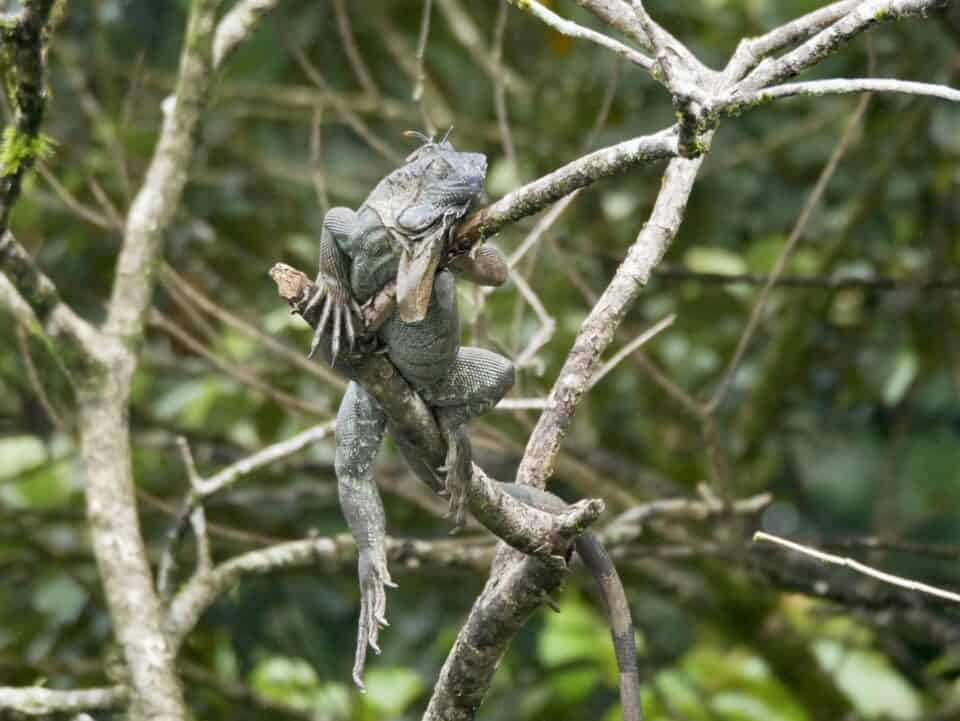 Feeder Birds at La Quinta Sarapiqui Costa Rica
Back at the lodge, just before dusk each day the feeding area was the scene of a frenzied battle over food and territory. With bright flashes of blue and green, Tiny Honeycreepers landed among the Scarlet-rumped Tanagers and Clay-colored Thrushes to fight for a moments of feeder-time.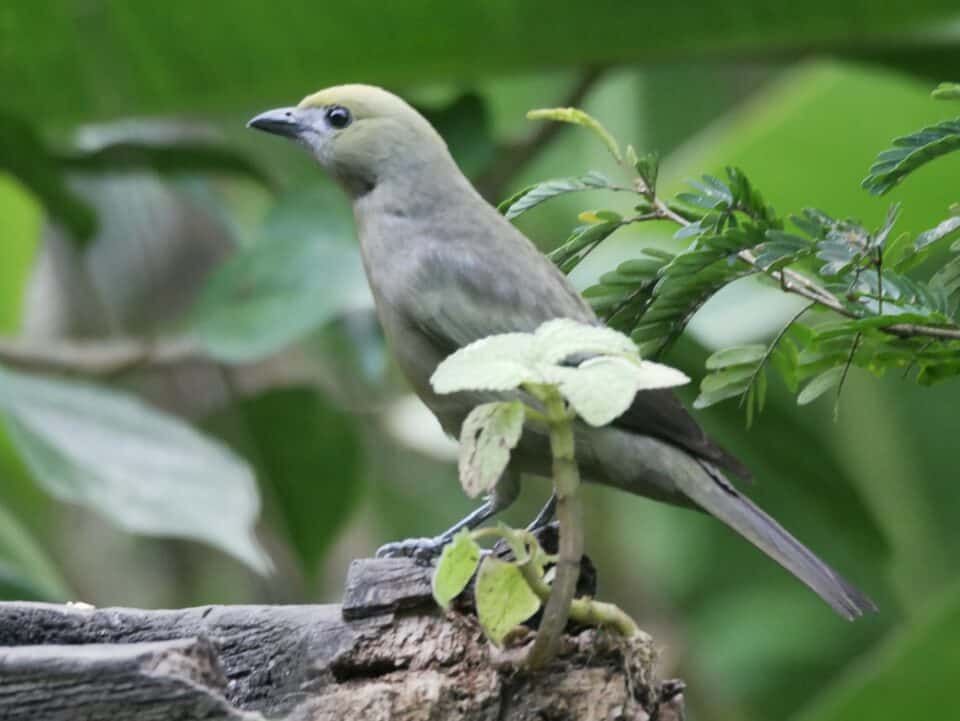 Traveling to Costa Rica During the Covid Epidemic
I would never encourage anyone to take a health risk or risk the health of others by traveling. The situation seems worse now with the new strains of the Corona virus which may be more contagious. The risk seems highest at the airports. where social distancing is almost impossible. However, if for whatever reason you feel safe to travel–you have antibodies from having been sick for example– and you have the time to quarantine after travel just in case you are an asymptomatic carrier, it is an amazing time to enjoy birding and nature in Costa Rica 2021.